Meet Ria, one of EMPoWER's young research advisors!
A bit about myself and my work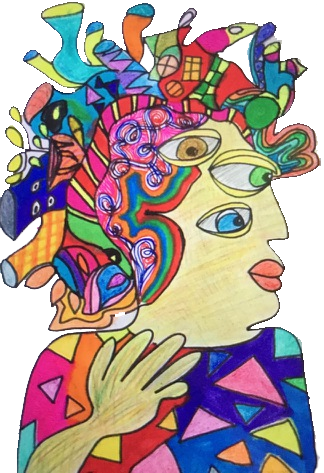 My name is Ria. I am an artist and I like drawing and making, designing patterns. You can see my art on Instagram @animates1 , and here's some examples below too. I also work with young people like me who have different kinds of special needs and medical conditions at AniMates and Pyramid of Arts and Aireborough Supported Activities Scheme. I enjoy it because I can relate to people who are like me and that's why I like doing volunteering work as well as working because it's great fun.
What is AniMates?
In AniMates we look at different real life stories from research projects. So far we looked at things that stop people or help people to do their leisure activities in everyday life. Now we are looking at EMPoWER. It's about wheelchairs for very young people under age of 5 years old to see if they should have powered wheelchairs. We look at how we can help young people to be heard in daily life with special needs and other medical conditions. We also include art in our research projects to help make it more understandable to professionals and other people as well.
Where did the name AniMates come from?
The name came from the group and we made this name because we make animations for our real life stories and we are all mates in the group of AniMates.
What interested me into AniMates?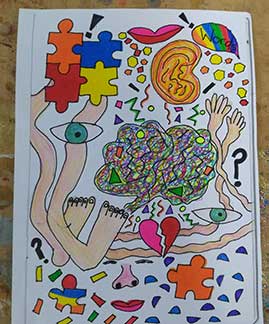 I was interested when I heard what they do at AniMates and I asked if I could join to help to do some art work for the research projects and I have been there ever since.
What happens in a typical AniMates meet-up?
In AniMates meetings we talk about issues and real life stories from research projects and how we can make it better for young people to be heard. We talk about what we are going to do next. We also do art through our meetings so we can show our art work off and help people to understand better what we are on about in the research.
What do I like doing in AniMates?
I love listening to the new different real life stories I hear in every session and what we are going to do next on a different project and how we are going to make the artwork and how we are going to plan it to make it together.
Why do I like AniMates?
I like Animates because I can say my point of view to people like me and sometimes they have a similar story to me because I have a Learning Disability, Epilepsy and a rare genetic disorder called SOTOS and sometime it's great to hear a similar story to you.
How do you think AniMates will help people in the future?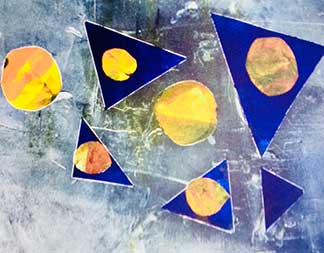 I think all the artwork and animations will help lots of people in the future to understand our point of view and why we did it to help professionals and young people. AniMates also helps the young people who are in the group by hearing new real life stories which are similar to their stories that they told us in the past and why we need to somehow change things for young people to be heard instead of the adults making all the decisions first instead of asking the young person about how they feel about it all first.
What's the best outcome I seen out of AniMates?
I love to see the end piece of the artwork which has been made by young people who are in wheelchairs and who also have special needs and have barriers day to day to live their life.
What are the disadvantages of AniMates?
The disadvantages is that the professional get to see our work at the end but we don't get to see their faces or see what they think of all the work we have done together in AniMates. We're coming up with different ideas for this, like conferences, doing a survey, exhibitions, and inviting the professionals to our film premiere at Hyde Park Picture House in Leeds.